Made by a final year product design student Mirthe Hofstede studying at Loughborough University, this wearable is simply a "Tapper" or a tapping device. It will tap the swimmer if they reach the edge of the pool and if it's time to turn around. Usually, for a visually impaired person, a coach or instructor is present at all times that usually warns him to turn around. But with this wearable, the swimmer will not need any special person to be with him at all times.
An ideal gadget for such swimmers, and a very useful one whilst their training sessions. "Optic will give visually impaired swimmers the confidence to push their bodies to the very limit in competition and training without the uncertainty of not knowing where they are," Hofstede said in a statement.
This Optic Wearable Device For Visually Impaired Swimmers uses infrared beams and ultrasonic technology to detect the presence of any obstruction in the swimmers' track. It can also detect how far the swimmer is from the pool wall and whether they are swimming in the middle of the lane.
Comprised of two different components, one is a wearable device that sticks to the pair of goggles and the other is a collapsible device that sticks to the pool wall via suction. They both contain sensors that sense and then communicate the data to the swimmer.
Since not much is available for assistance for visually-impaired swimmers to help them in their training and practice sessions, Hofstede thought it would be a good idea to develop such a device so as to save such swimmers from potential high-risk injuries. She took the issue into her hands and went about doing some thorough research and then developed this gadget.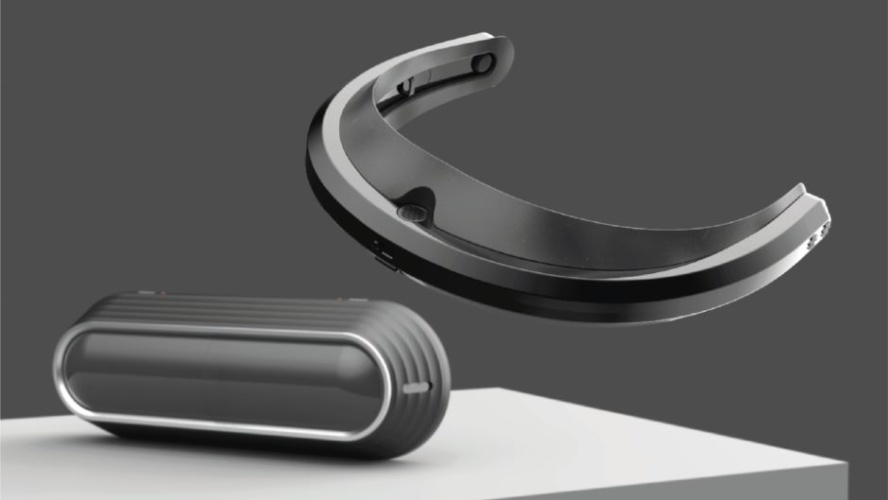 As her next plan, Hofstede aims to perform massive testing of this device before she actually brings in markets for commercial sales. She is really hopeful that this new device will be very soon in use in training and competition environments in the future.
"By making Optic available to all swimmers, swimming competition rules can be changed and make Optic a necessary piece of racing equipment for visually impaired swimmers.
"I want to reduce the level of stress visually impaired swimmers and their coaches currently feel throughout their swimming experience."
This gadget will be on display at the Degree Show 2021 at her university.
EDITOR'S RECOMMENDATIONS
Software Update Brings GPS Performance Tracking to Form Swim Goggles for Swimming