The Garmin Index S2 Smart Scale is the innovative smart scale for the Athlete in you. If you have an active lifestyle and you want to watch over your health and weight, this smart scale is a must to have gadget with you.

Comes with the latest technological schema, the Garmin Index S2 Smart Scale can measure your weight in pounds, stones or kilograms – whatever you choose. Moreover, it comes with additional measurement features such as the mentioned below.
WEIGHT TREND
You can see how your body weight has changed during the past 30 days. You can track longer trends using the Garmin Connect App feature.
BODY MASS INDEX
You can use this gadget to receive an accurate measure of your mass in relation to your height. That will indicate your health factor status.
BODY FAT PERCENTAGE
The body fat percentage can be determined using this scale, that will tell you how much part of essential fats make up your body.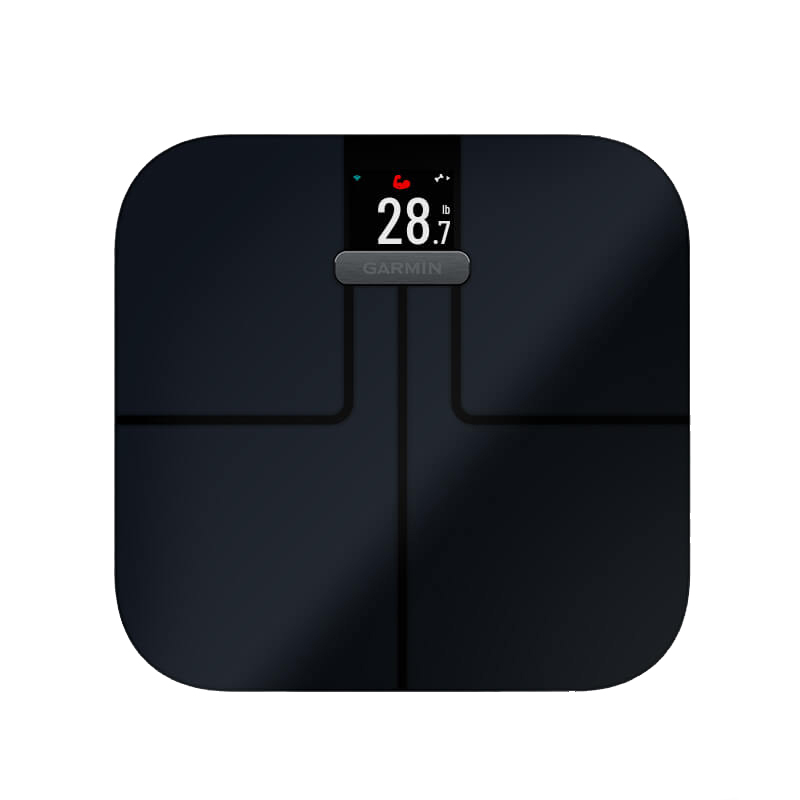 SKELETAL MUSCLE MASS
The scale will enable you to check how much skeletal muscle you have on your body and also allow you to track how much muscle you're building.
BONE
You can check how much of your weight is bone mass.
BODY WATER PERCENTAGE
You can determine the percentage of your total mass that comes from fluids. It can help you see how hydrated you are.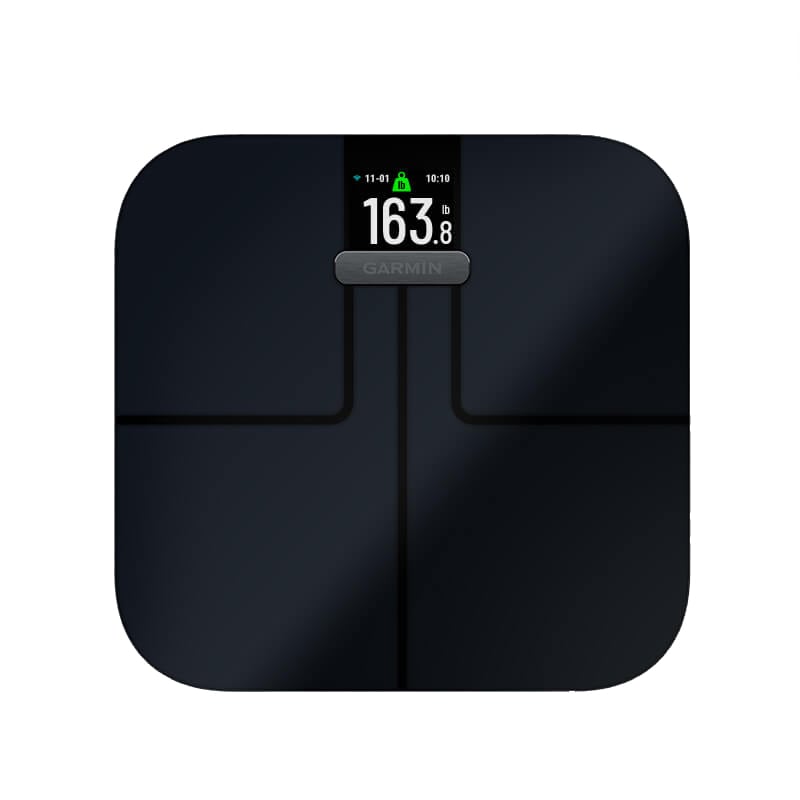 WEIGHT-ONLY OPTION
There is a Weight-Only option available that will disable all other features. You are free to go for that option too if you desire.
MULTIPLE DAILY WEIGH-INS
You can check trends and habits in your weight fluctuations over time.
WI-FI CONNECTIVITY
You can connect the gadget to Wi-Fi and sync the stats to your Garmin Connect account very easily.
GARMIN CONNECT APP
A very well created app that will allow multiple features to be handled by the gadget. Multiple daily weight records, tracking weight, making graphs and providing other information.
The entire gadget has a slim and smart design, can be kept anywhere with much ease. Comes in either black or white colours, this gadget also has a high resolution colour display.
UP TO 16 USERS
The best thing – you can have the entire family using the same scale! The gadget allows up to 16 user profiles for family or friends to track their individual goals and progress. Each user can sync and view their own stats in Garmin Connect.