The Esports Edition Smartwatch by Garmin Instinct is definitely a Gamer's Delight!
A champion plays with Instinct – says Garmin on its website. And thats the major difference between a player and a champion. The Instinct – Esports Edition has been designed specially for being victorious each time.
SPECIALLY DESIGNED FOR COMPETITION
This smartwatch, the Esports Edition allows the user to train their mind and body both for the upcoming gaming competition. It prepares you for the fierce and intense play you will soon be delving into.
You can maintain your complete esports activity profile on this watch and then monitor your activities based on the data available. Also, you can track and analyze your body's performance while gaming.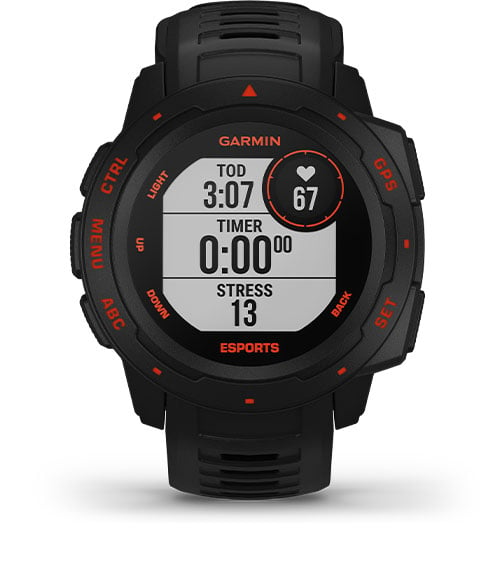 PC GAMING STREAM
You can broadcast your stress level and heart rate to gaming streams through STR3AMUP app feature. This will allow you to enjoy live streaming experience.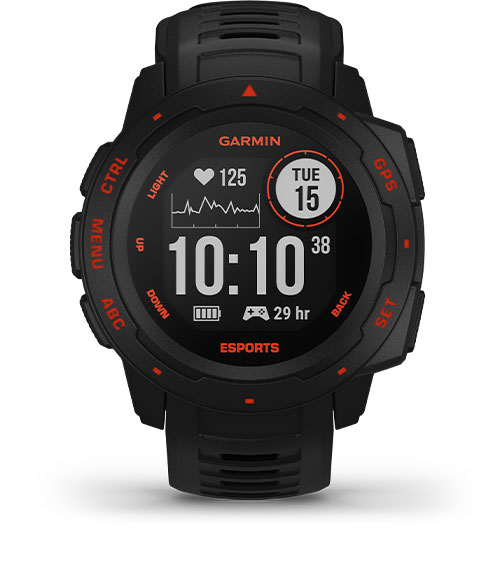 LONGER BATTERY LIFE
This smartwatch is capable of giving around 80 hours in esports mode and up to 14 days in smartwatch mode. This means less charging involved and more gaming can be achieved.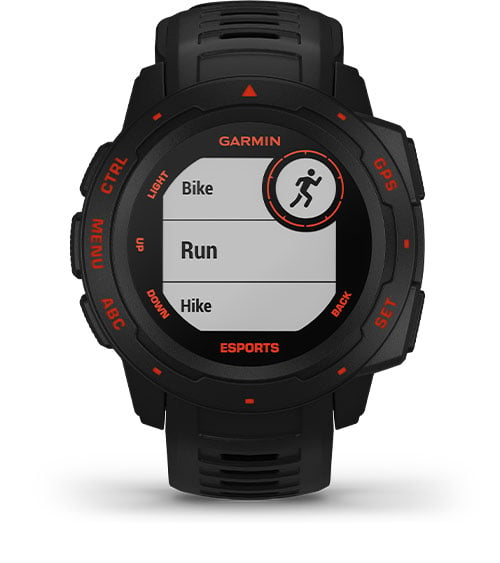 SPORTS APPS
Train smarter IRL with preloaded activity profiles for activities outside the game world.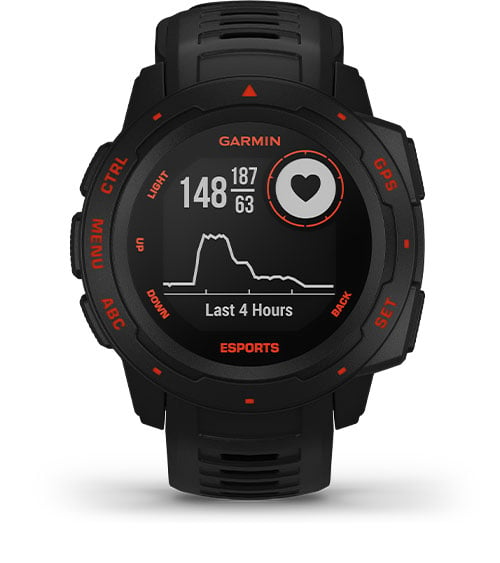 WRIST-BASED HEART RATE
The user of this Garmin Instinct smartwatch can receive complete heart rate data. Also, they will get alerts if their heart rate stays too high or low either during exercise or while at rest.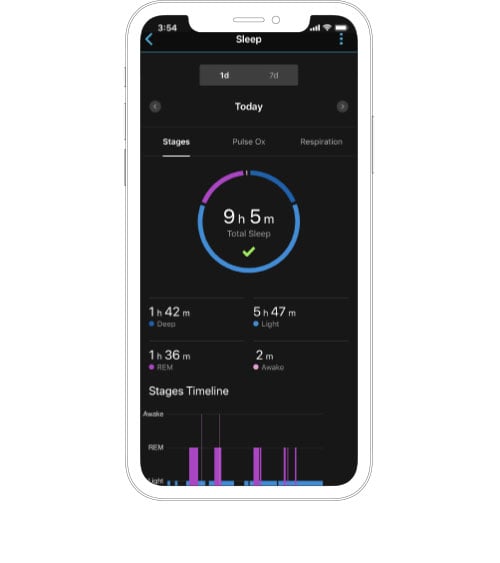 ADVANCED SLEEP MONITORING
The Garmin Instinct Esports Edition smartwatch will make sure you sleep well, and soundly. All champions need to rest. It will give you a complete analysis of how you sleep, monitor your sleeping pattern and track your deep sleep/ slumber/ REM sleeping hours.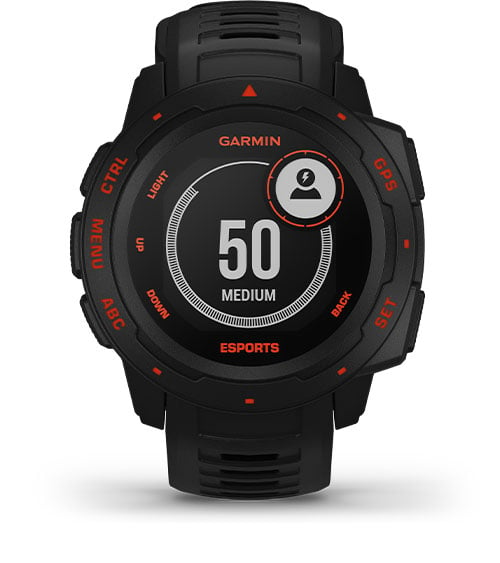 STRESS TRACKING
Along with heart rate, the smart watch will calculate your stress level score. Keeping stress at a minimum is ideal for perfect performance.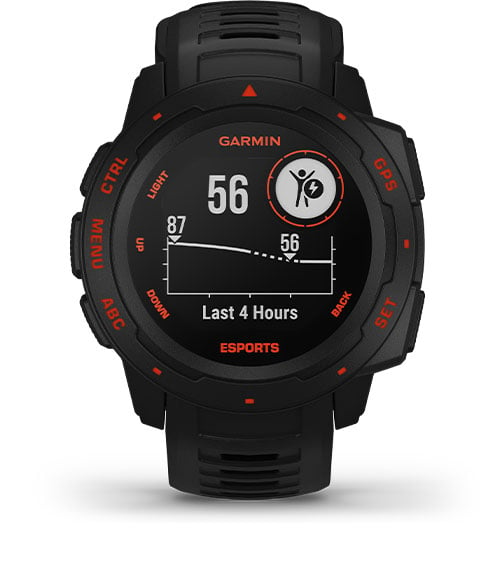 BODY BATTERY™ ENERGY MONITOR
The smartwatch can monitor your energy completely. It can suggest you when to exercise or take rest, how much energy you have. This is done with the help of body and sleep metrics evaluation.
You can receive emails, text messages and alerts on your watch when paired with any compatible device.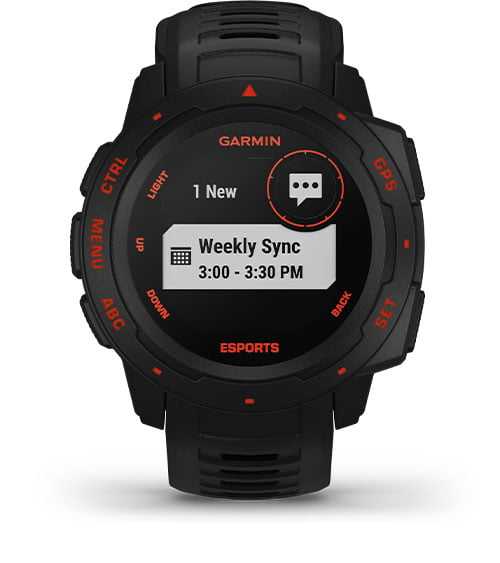 GARMIN CONNECT™
Keep track of health stats, achievements and more through the Garmin Connect app.
EDITOR'S RECOMMENDATIONS