The Apple Watch Series 7 Details – Features, Price, Rumours, Release Date are here. Everyone is excited about this year's grand launch of new Apple gadgets because as always, Apple comes up with something innovative and unique. Moreover, Apple gadgets are well known across the globe for their high-quality manufacturing and superb performance.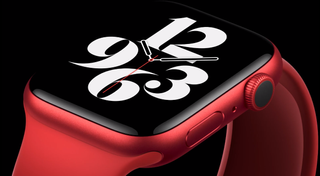 (Image credit: Apple)
Each year, Apple releases its latest items somewhere at the end of the third quarter. That means, probably by the end of September, 2021 we might be expecting their new release. So Fall this year, there's going to be an announcement for a new smartwatch by Apple.
Last year, Apple split its next-gen Apple Watch and iPhone events for the first time. The Apple Watch 6 and Apple Watch SE were announced along with a new iPad Air 2020 while the iPhone12 was launched separately.
Since there are still several months left for the release, no official announcements regarding the specifications of this new series have been made by the company. But there are plenty of rumours leaked out in the grapevine and because of that, we have got to know about several features that might be present in the new smartwatch.
According to a report in ETNews, the Apple Watch Series 7 will have the capability to monitor blood glucose through the skin. A great benefit for diabetes patients and the general public as a whole, this new smartwatch will also have many other health-supporting features. Apple has recently conducted a survey also, regarding the apps its users use to monitor blood sugar levels and supporting medications they take in. Also, it is estimated that the watch will have a blood pressure monitoring system. A sensor for detecting BP of the patient has already appeared in Samsung Galaxy 3 so rumours say a further step will be taken in the new watch hopefully.
Only once the item is released, the exact details of it will be known. It is estimated that Apple Smartwatch Series 7 starting price will be higher than last year's $399. That's quite a cost but Apple products are worthy of what you pay for. So that's all for now, related to the Apple Watch Series 7 Details. We will update you as soon as we get more information on this topic.
EDITOR'S RECOMMENDATIONS