Coming from the tech giant Garmin, the Garmin Lily – Ladies Smartwatch Classic Edition is a very fashionable smartwatch that will keep you connected, fit and healthy, and on the go always. Small in size but modern and stylish, the Garmin Lily makes a fashion statement when you go out wearing it.

The Garmin Lily In A Glance:
Comes with a stylish patterned lens and smart touchscreen both.
Keeps track of health status
Allows you to see texts, calls and calendar reminders.
Tracks your steps, sleep, stress and energy levels
Supports all health and wellness features
Comes with supporting apps for yoga, walking, cardio, breathing etc.
Battery that lasts for 5 continuous days.
CLASSIC OR SPORT STYLES
There is a lot of variety available, you can choose from classic and sports designs with a variety of color, metal, and interchangeable band options. To give you the perfect piece you are looking for.
Big on features. Tiny on your wrist.
BODY BATTERY™ ENERGY MONITORING
The smartwatch can monitor your body's energy levels throughout the day, then you can analyze the best time for rest or play.
WRIST-BASED HEART RATE
The watch can constantly sample your heart rate and can send you an alert if it stays too high or too low.
STRESS TRACKING
The watch can track your stress levels – you can find out if you're having a calm, balanced or stressful day. It will send you reminders to relax or do a short breathing activity when you're feeling stressed.
WOMEN'S HEALTH TRACKING
The best thing about the watch is that you can use Garmin Connect App to track your menstrual cycle or pregnancy. Get notifications and suggestions regarding your diet, nutrition, and exercise.
HYDRATION TRACKING
Also, this smartwatch can track your water levels – log your daily fluid intake and set up hydration reminders.
RESPIRATION TRACKING
See how you're breathing throughout the day, during sleep and during breathwork and yoga activities.
PULSE OX SENSOR
You can use the Pulse Ox sensor to track your blood oxygen saturation.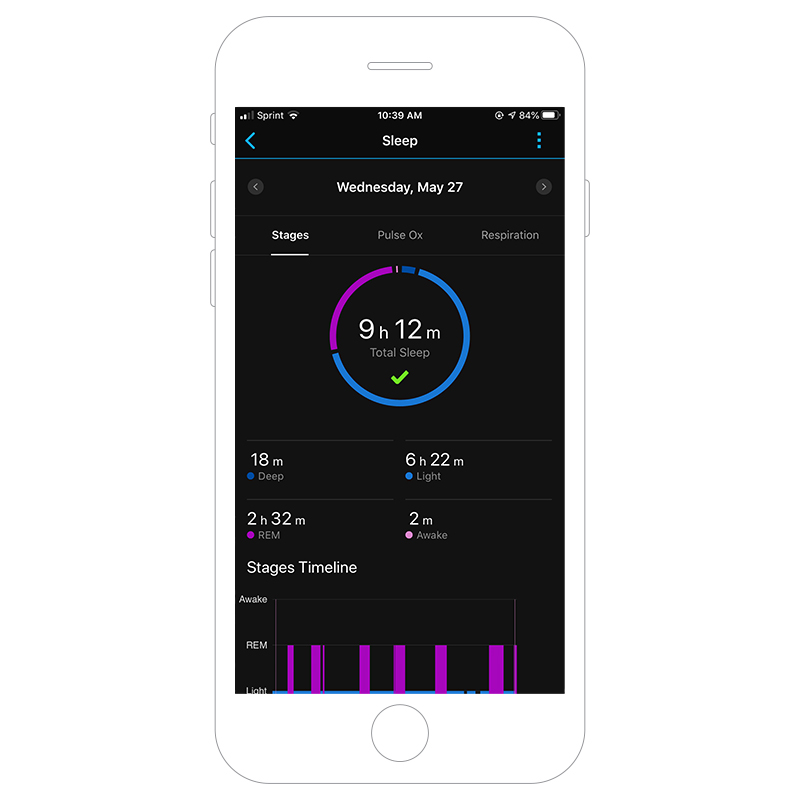 ADVANCED SLEEP MONITORING
With very advanced sleep tracking options, Garmin Lily keeps track of the hours you spend sleeping with deep, slumber, and REM hours. Also, it keeps track of breathing and respiration data during sleep. You can use Garmin Connect App to keep full track of your sleep pattern.
SMART NOTIFICATIONS
You can receive emails, texts and alerts right on your watch, and you can respond to them too, using your Android phone.
CALENDAR VIEW
The calendar is on our wrist at all times and you can check easily what your plan for the day is.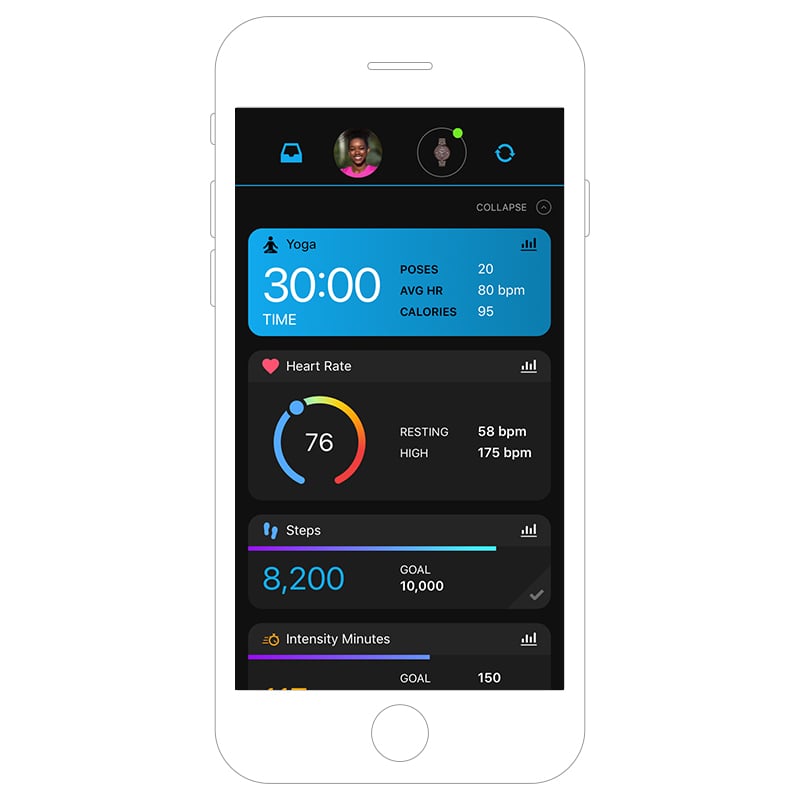 SYNC WITH GARMIN CONNECT
The Garmin Connect app is a thriving online community where people on the go can connect, compete and share.

Made for people on the move.
FITNESS TRACKING
While you get out and about, Lily tracks your steps, calories burned, intensity minutes, and more. With several preloaded sports apps, you can switch your workout routine with profiles for yoga, cardio, mindful breathing, etc. You can use the GPS feature to keep track of your outdoor walks and location while running or cycling.
With a 5 days of continuous performance, the Garmin lily is even perfect to be worn whilst taking a shower or swimming. Its totally swim-rated and lightweight, so you will not even feel you are wearing it.
See your stats, and track your goals in the Garmin Connect app.
Huawei Band 6 Fitness Tracker Details Leak Before Official Launch